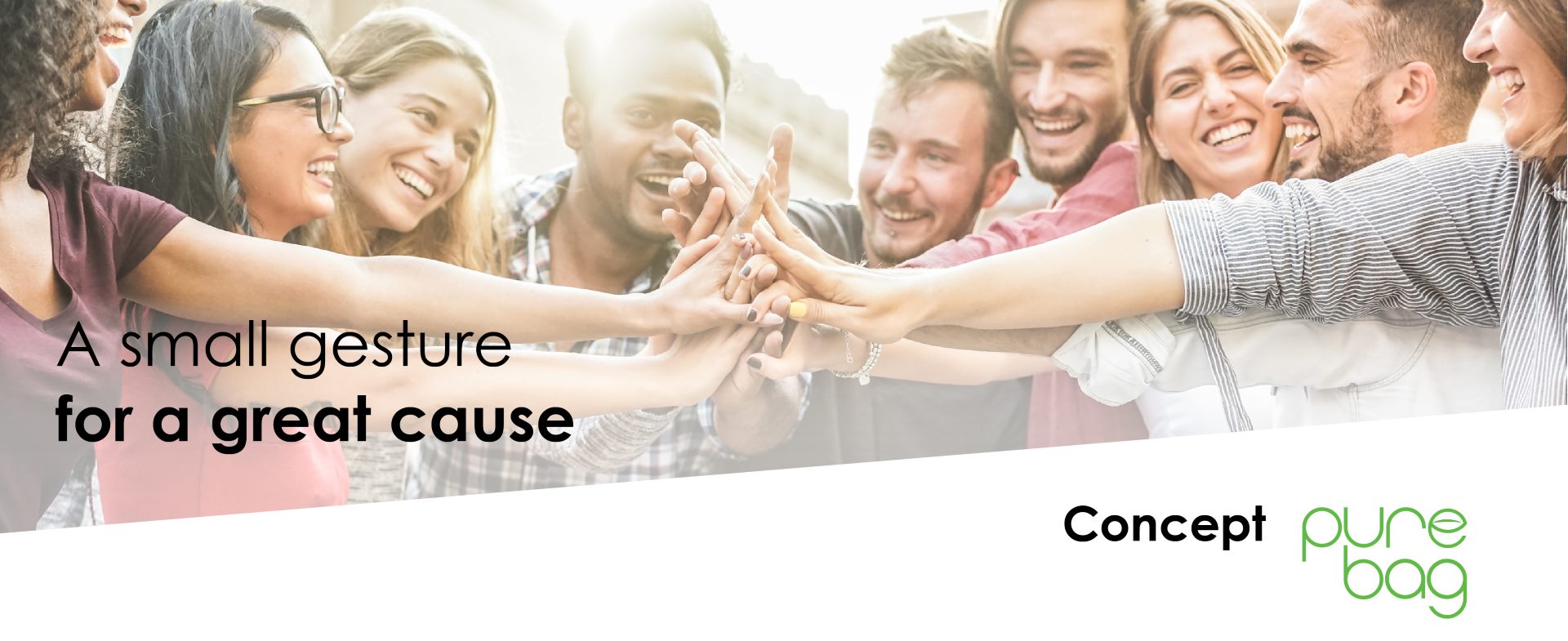 An ecological act
Every year, more than 10 million tons of plastic bags are buried underground.
The necessity of stopping "all-plastic" is an evidence.
Yet we continue to put our waste, recyclable and compostable,
in bags that will be buried or incinerated.

OUR CONCEPT IS SIMPLE :
we want the bag itself to be ecological ! Thus, thanks to the work of several people specialized in waste recycling, Pure Bag was born.
Pure Bag: a 100% compostable, methanizable and ecological bag.
The Pure Bag is patented and its unique recipe is the combination of paper and vegetable oil (not coming from palm oil production), both of which are produced sustainably in France.
The mission of our bag is to receive your food waste and green waste, which today makes up up to 41% of our garbage cans!
Solid, moisture-resistant and totally organic, this bag itself can end up in your composter or in your collective bio-waste recovery bin!
An obligation for all
AS PART OF THE ECOLOGICAL TRANSITION ANNOUNCED BY THE FENCH GOVERNMENT, BY 2025, IT WILL BE MANDATORY FOR ALL FRENCH HOUSEHOLDS TO SORT THEIR BIO-WASTE.
Whether through individual composting or collection organized by local authorities, everyone will be required to do this sorting, just as we are used to sorting cardboard boxes, cans and glasses!

Our project is to allow everyone to make a gesture to get out of the "all-plastic" and to simplify their lives when sorting bio-waste. Thanks to the bag, it is no longer necessary to clean your bio-bucket: throw the bag in the compost bin!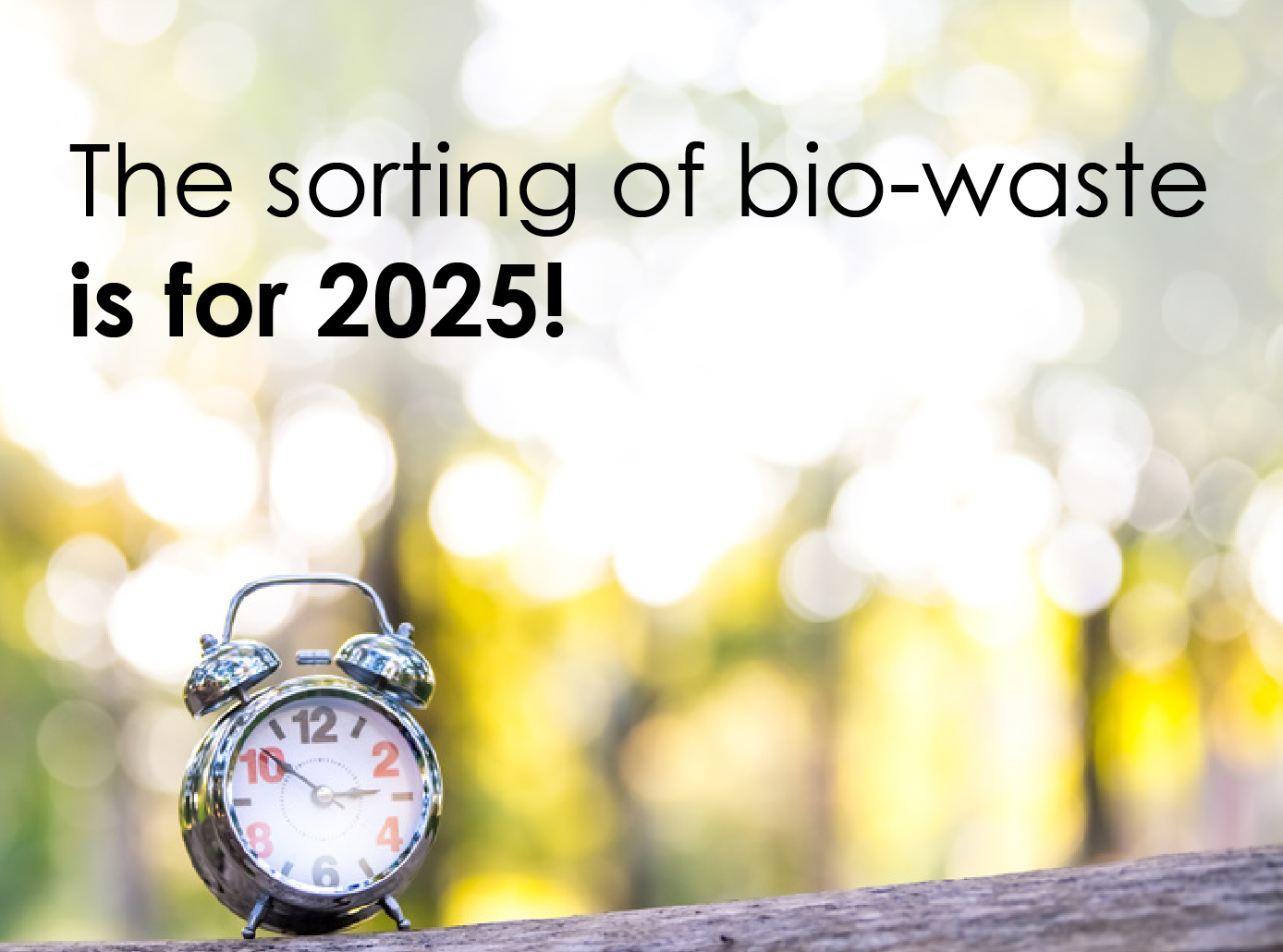 A Gesture for Tomorrow
DO YOU KNOW WHAT THE DIFFERENT WAYS TO REUSE BIO-WASTE ARE?
1/ Composting: at home, whether in a composter (in the garden), with a worm-composter (in an apartment) or in the compost bin (at the foot of your building), composting makes it possible to return to the soil what it has given us! A natural fertilizer that can be used in your vegetable garden, garden or even your green plants at home.
2/ Methanization: it is a process that makes it possible to create green energy from organic waste: the methane released by the putrefaction of all this waste is recovered and then transformed into electricity, heat and organic fertilizer!
Instructions for use
HOW TO USE YOUR PURE BAG
1/ GARBAGE BAG
Benefits: Eliminate plastic garbage bag & Reduce plastic manufacturing and waste.

2/ COMPOST BAG
Benefits: Benefits: Reduce your daily waste (reduce incineration and landfill) Enhance waste by producing a rich and natural fertilizer that is guaranteed to be free of plastic residue.


3/ BAG FOR METHANISATION
Benefits: Reduce your daily waste (reduce incineration and landfill) To maximize the value of waste by producing energy: heat, gas, electricity and fertilizers. .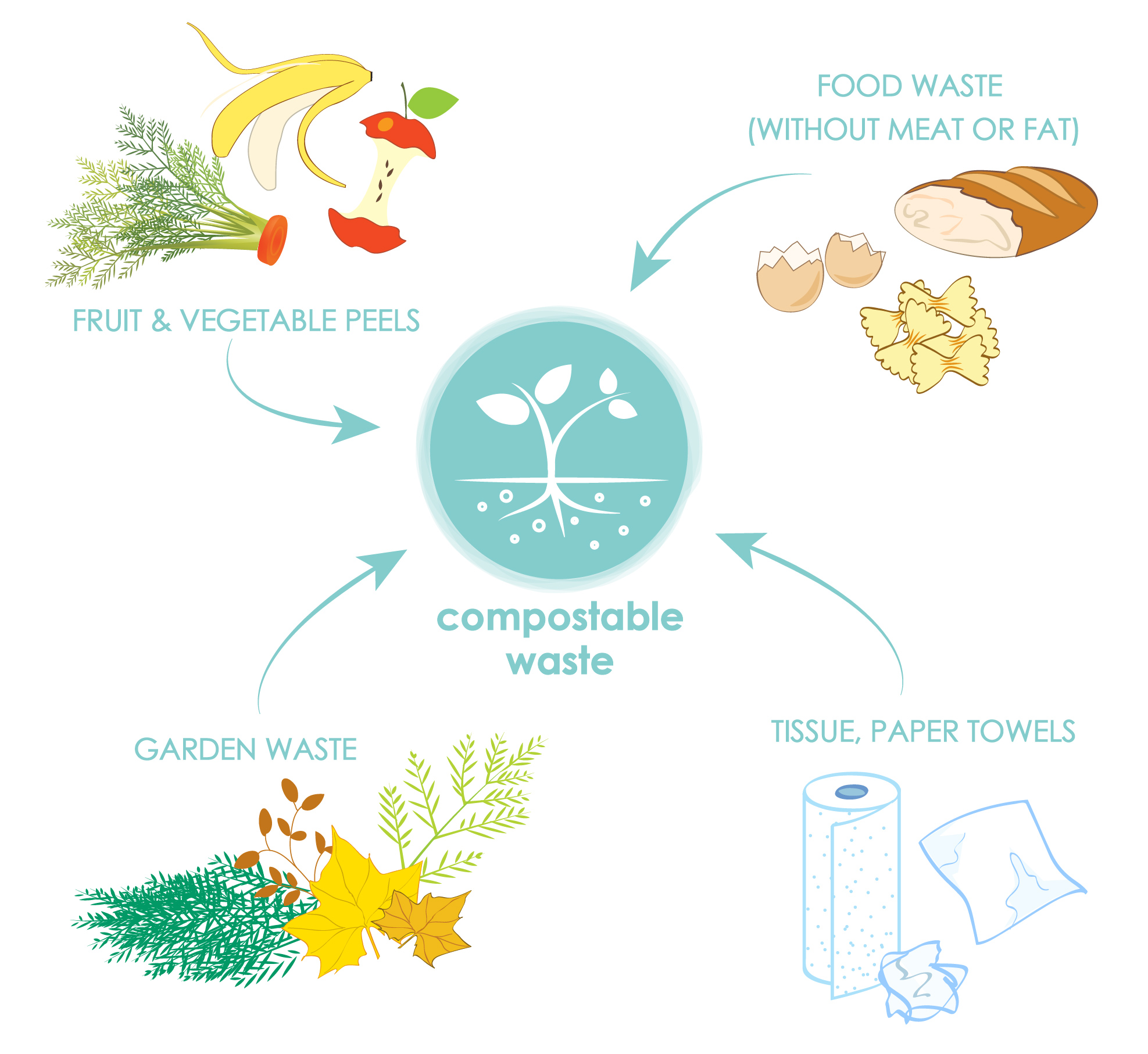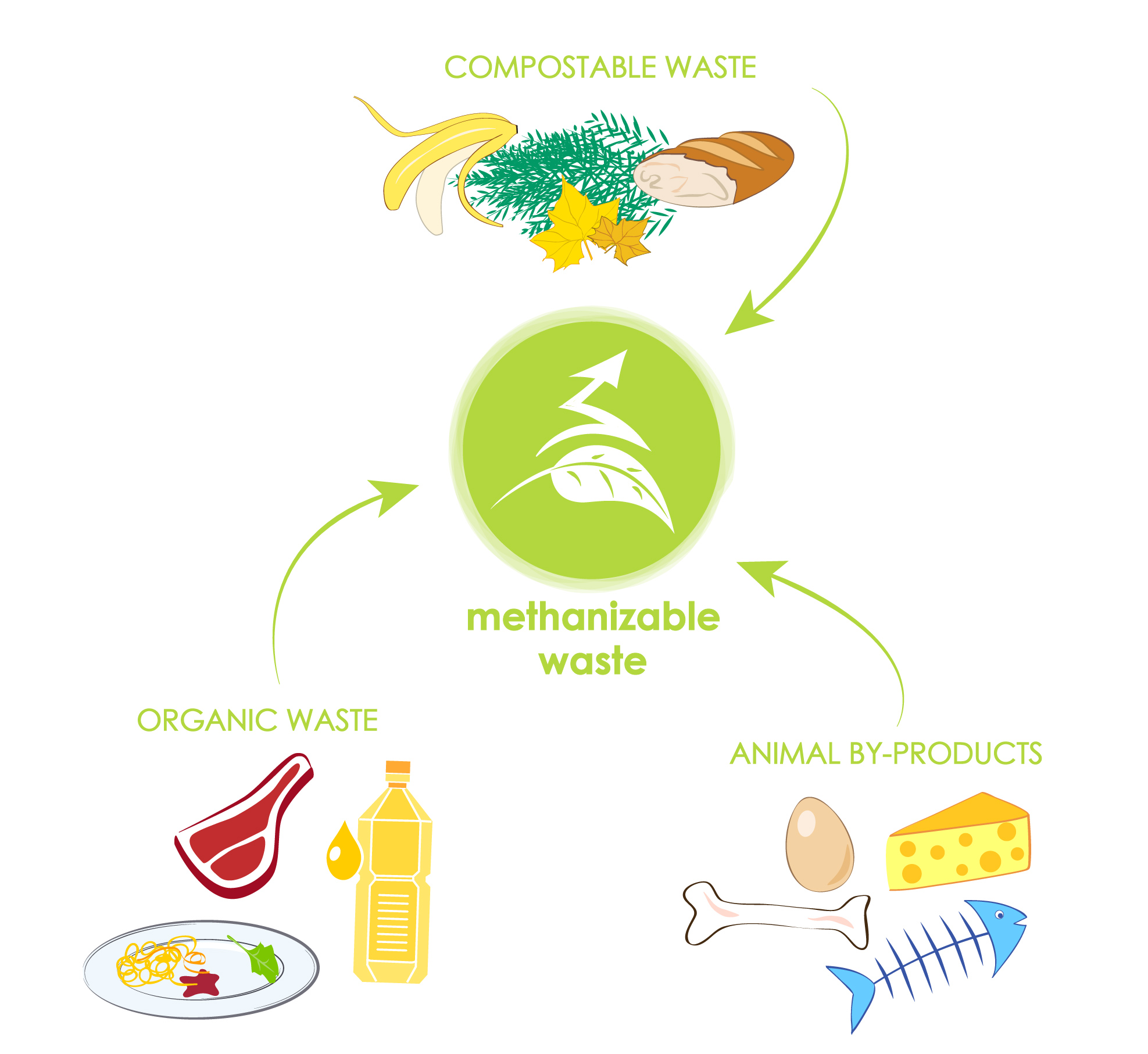 astuce
JADE'S ASTUCE, OUR PROJECT MANAGER
"For my part, I practice zero waste on a daily basis and therefore I have installed a composter at the bottom of my garden. I use Pure Bag for my bio-waste (being vegan, I don't have any leftover meat, dairy products, etc... So all my cooking can end up in my composter!). I don't have a special bin for my Pure Bag. The latter being very solid, it stands alone. So I put it in my garage, in a supermarket shopping bag that was already dirty and that I was no longer using. This allows the bag to be completely ventilated and is therefore more solid. Placed there, I have no midges in my kitchen and never any smell! I empty it once every two weeks in my composter. ".