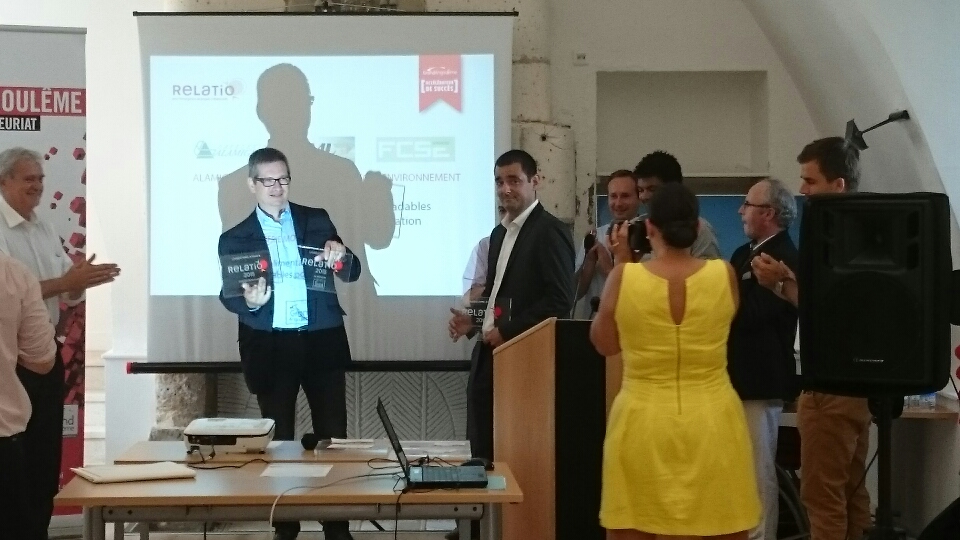 Pascal CONTY, ALAMIGEON stationery, receives the Relatio 2015 award in collaboration with FCSE Environnement
<



Everything starts with an idea, that of FCSE to create a completely biodegradable bag. Then FCSE works with 2 partners to develop and shape the product. This is how an innovation in the world of paper bags was born. We are pleased to have received with our 2 partners one of the Relatio 2015 awards >initiated by the Greater Angouleme.
The 10,000 euros received allowed us to refine and complete the final tests and quickly launch production of this new bag. Waterproof paper bag, resistant, made in Charente by ALAMIGEON paper mill.>
Pure Bag is the result of a cooperation between FCSE Environnement (its inventor), a papermaker and a shaper.
i>bottomtom!






>>>
Relatio FCSE and Alamigeon Trophies
>address>