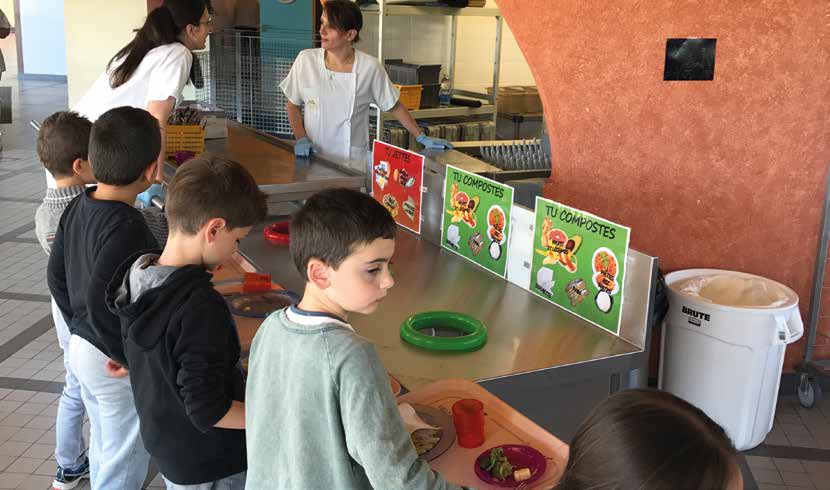 Partnership with the municipality of Feytiat (86) for organic waste recycling in schools.





THE VALUATION OF ORGANIC WASTE, A BEAUTIFUL PROJECT THAT IS PART OF THE EDUCATION OF CHILDREN.
Since June 2017, the municipality of Feytiat has been setting up a process for recycling organic waste in its Le Mistral self-service unit, equipped with a sorting table and suitable waste bins.... and biodegradable paper bags Pure Bag!
The agents of the school restaurant "Le Mistral" in Feytiat, trained and supported by the Limoges Métropole team, have committed themselves to setting up and contributing to the sustainability of this project.
"Within the regulatory framework of the limitation of single-use plastic bags (decree n°2016-379 of 30 March 2016), the municipality wanted to move forward and anticipate these developments. At the sorting table and in order to recover recyclable waste, biodegradable paper bags have been installed. An innovation and a first in Haute-Vienne!
[...]These bags receive organic waste sorted by children and are transported directly to the composters by the self agents or how to "create a waste container compatible with its content"! No risk of finding plastic bags in the compost! "
(Extract from the Feytiat municipal bulletin - June 2017)
LES ENFANTS AU COEUR DU PROJET
The sustainability of this project also and above all depends on raising public awareness of the environmental degradation caused by the management of the various waste products produced. We can notice that children are very attentive to the environmental message and convey it quickly, often to parents.
The children of the elementary school in Limoges were made aware of the importance of sorting and recycling waste by agents from Limoges Metropole who then helped them to develop new good habits.



See the Feytiat municipal bulletin dedicated to this project ICI